Many of the pens which are handcrafted are based on kits of clips, tubes and ornamentation which are available from a number of craft suppliers. Many of my pens are of this type.

At a higher level are those pens whose every part is made by the craftsman, These are the pens I prefer to make as they are much more challenging and give me full range to explore my art.
However, the ultimate challenge is the bespoke pen. This is the pen designed by the craftsman at the behest of the client. Here the client may select preferred materials and shape, clip design and nib type. This is the ultimate pen to own designed especially for you, like a tailored suit.
If you have an old family heirloom, or a favorite tree in your backyard, the wood from that can be used to produce a pen that will have lasting sentimental value.
If you would be interested in a bespoke pen, please complete the contact form and let me know. I would be happy to discuss your requirements with you.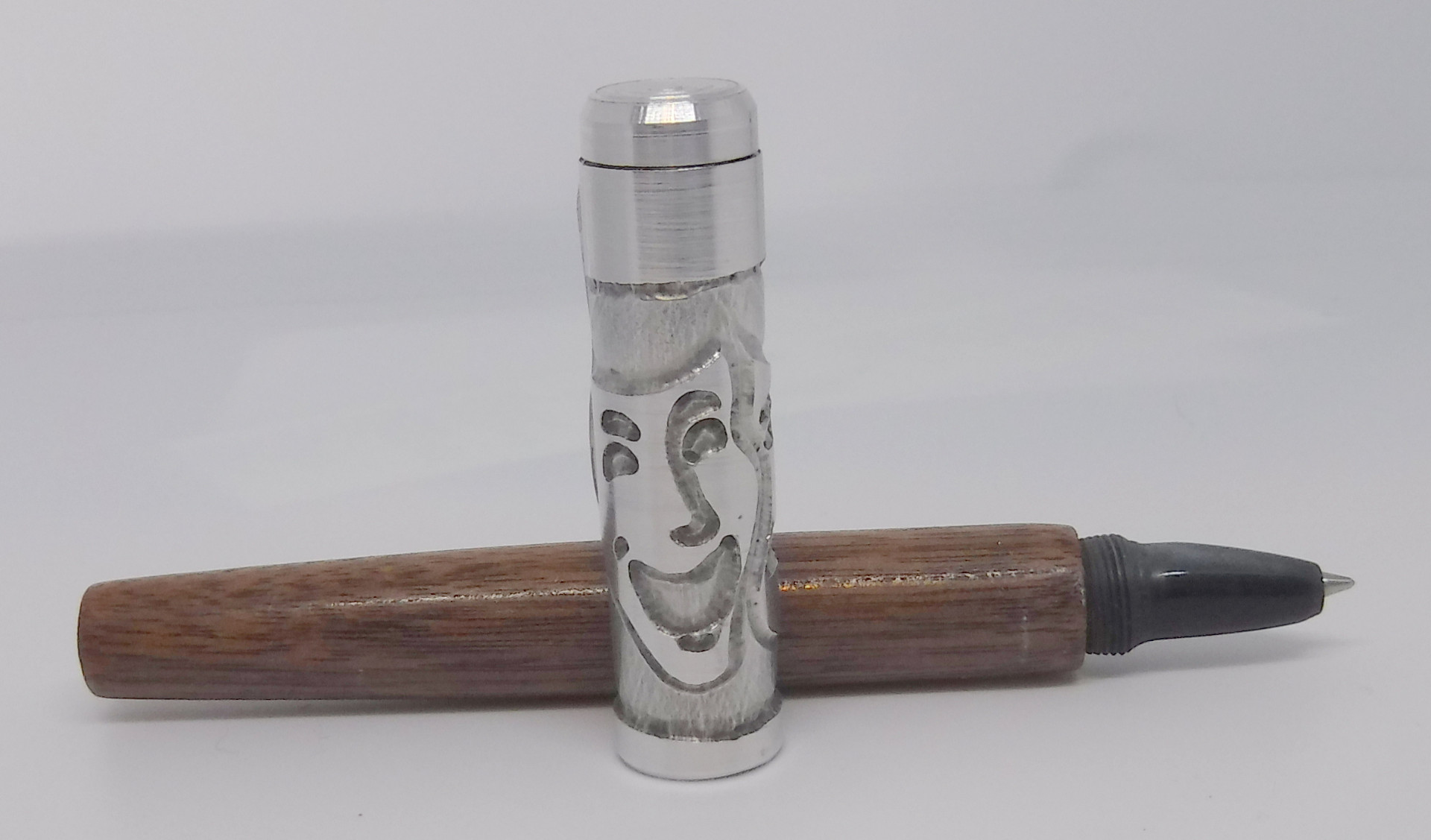 This pen was custom made for a fundraiser for the Peterborough Players Auction. Black Walnut barrel, etched aluminum cap and handmade clip.
Pen commissioned for a retired US Marine. Etched aluminum fountain pen.

Commissioned Fountain Pen. Customer selected size, Resins and nib.
Free shipping to the continental US